Three Steps to Executing an Effective Career Search Campaign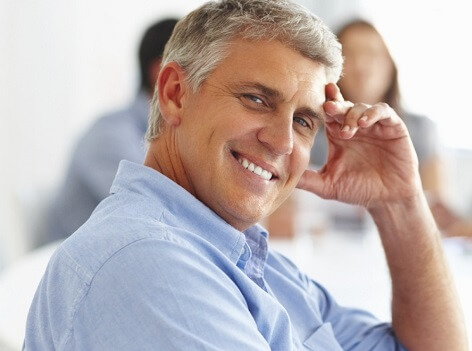 Launching a job search without clear focus and thorough preparation will invariably lead to a less than optimal result, so before you start, double check that you have a succinct response to the question "What are you looking for?" Your answer should then be backed up with compelling evidence from a Capability Profile, powerful CV and LinkedIn Profile to prove your credibility.
If you are comfortable that you have the above in place, you are good to go.
STEP 1. PREPARE YOUR PLAN
Choose which of the four routes you are going to use and develop a plan to show what you are going to do, when you are going to do it, how you are going to do it and when you will have done it by.
1) Advertised Route
Advertisements may not be the best source of openings but they are worth keeping an eye on. They may tell you:
Which sectors are growing
Which companies are expanding
What types of skills are sought
Which agencies deal with the sort of roles you're interested in
Action point: Identify a maximum of 10 relevant job sites, set up alerts and be ready to respond promptly when the fit is right – timing can be crucial.
2) Recruiters & Headhunters
Obviously the main reason for contacting recruiters and headhunters is in case they have an opportunity that would be right for you but they may also know which sectors are active. If you have in-demand skills and they have a good relationship with a company, they may occasionally make a speculative approach on your behalf. However, the key thing to remember is that they don't work on your behalf, they are paid by the employer.
Action Point: Identify 10 to 15 recruitment consultants or headhunters, including any with whom you have an existing relationship.
3) Targeted Direct Approach
As always research is key: your aim is to identify organisations that are facing problems or have opportunities that require your particular mix of capabilities, skills and knowledge.
Action Point: Collate a list of 20 to 30 companies that you would like to approach identifying any "hooks" that you could utilise so that when the time is right, you are seen as relevant and timely.
4) Networking
Networking works because of a few basic truths:
People like to help others and enjoy being asked for their advice; it shows that their opinion is valued and their knowledge respected.
People trust the judgement of those they know. Thus when you are referred to a third person by your contact, you come with a stamp of approval.
People know people like themselves: CEOs of acute trusts know CEOs of other acute trusts, venture capitalists know other venture capitalists, so your network can gain its own momentum if you are assiduous in drawing out contacts.
Action Point: Identify your initial contacts, prioritise them and establish your "objective" for making contact.
STEP 2. USE YOUR PLAN
Review your plan regularly updating it as you complete tasks. Don't mistake activity for results; some tasks are time-consuming but are not particularly productive. The worst culprit is the Internet – you can spend hours surfing without accomplishing anything much except the feeling that you have had a busy day job-hunting.
Set yourself weekly targets and use your plan to meet them. Like all targets they should be SMART:
Specific
Measurable
Achievable
Recorded
Time bound
Apportion your time in relation to the likely results. For most people this would involve spending the greatest time setting up, preparing for and following up networking meetings or targeted direct approaches, with only around 20 – 40% dedicated to dealing with recruiters / head-hunters and advertisements.
Action Point: Review these targets after three or four weeks. If they were not met, is it because they were unrealistic or because you allowed yourself to be distracted?
STEP 3. MANAGE YOURSELF
One of the most important elements in managing your campaign is managing yourself. If you are between roles, treat this as your job; choose the working hours that suit you but stick to them, set your own deadlines and meet them.
If you are in full-time employment the danger is that your current work tasks will take priority over your job search. Set aside particular times for dealing with your search and make them sacrosanct.
Action Point: If a promising opportunity comes up, recognise it as just one opportunity – don't let it become the focus of all your energies.